Mary's Hide & Sleep provides Small Space Sleeping Solutions
Hours: Mon.-Sat., 10:00am to 5:00pm, Closed Sun.
Address: 4100 Redwood Hwy., San Rafael CA 94903
Phone us at 415-472-2919 or use this form:
This website is under construction. Some prices or products may not be correct. Call us for current information. Thanks! Mary
WALL BEDS
Also known as Murphy beds, wall beds literally fold into a wall unit and are hidden until you need them. Perfect for small rooms, studio apartments, and single room living, and they are very comfortable!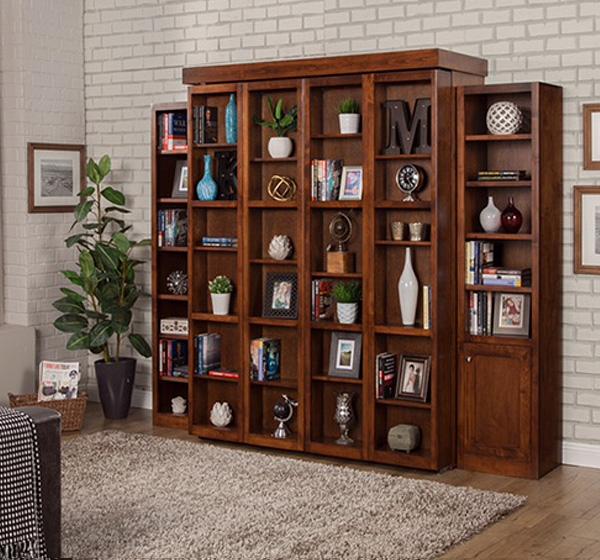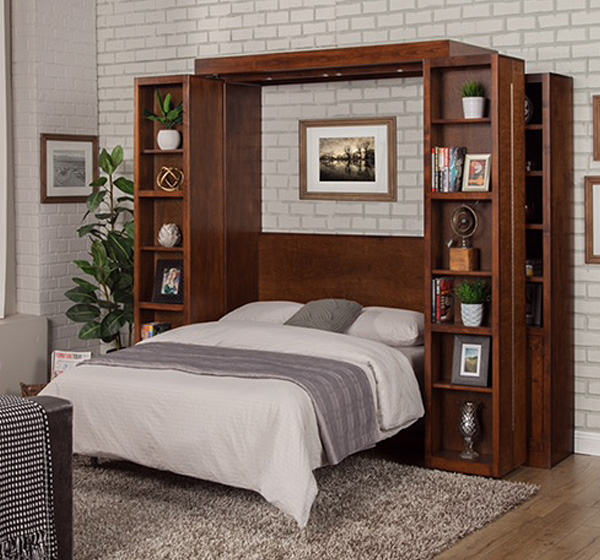 Wall Beds - San Marino - open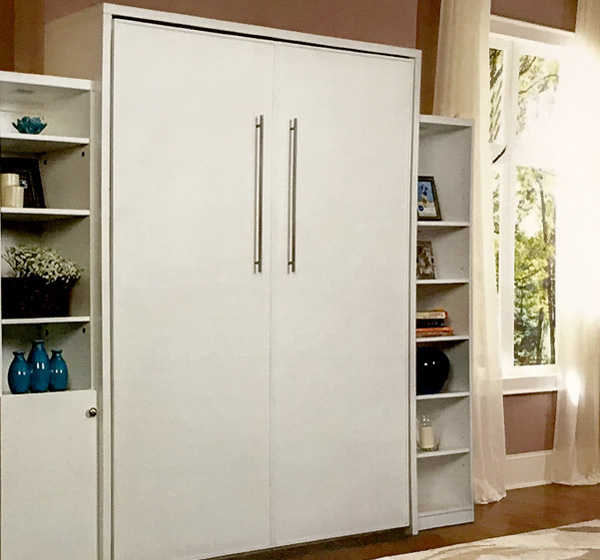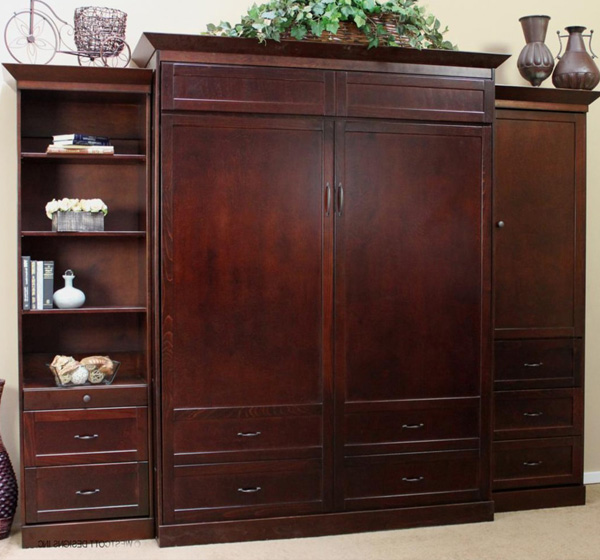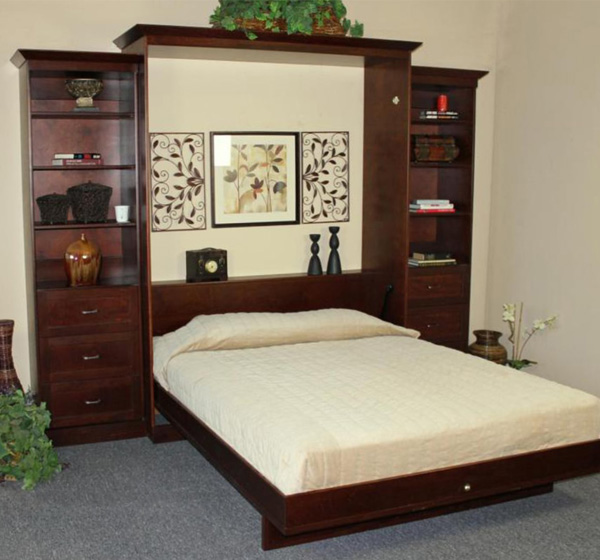 Walle Bed - Heritage - closed